Public radiation exposure results predominantly from ionizing radiation of natural origin. Natural radioactivity occurs in a wide variety of materials and situations in the environment.
Mining or industrial processes can concentrate natural radioactivity, enhancing risks to workers or the public.
Radiological protection from naturally occurring radioactive material in industrial processes and activities is specifically prescribed by law.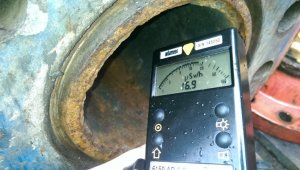 We support you in determining whether these legal requirements apply to your workplaces. We will survey the radiological situation for you, for example:
in the event of suspected legacy radioactive contamination
in case of radioactive contamination of soils or buildings
radiological content of building materials and products and
of any other materials.